Founded in 1998, Irollie Marketing is a market leader in both direct response marketing and media buying in the health, fitness, and wellness industry.
Based in Utah, Nebraska, and Pennsylvania, Irollie is driven by being market leaders and innovators whether it be media buying through banner advertising, email promotions, or customer acquisition. We know traffic and we know how to make web-traffic convert…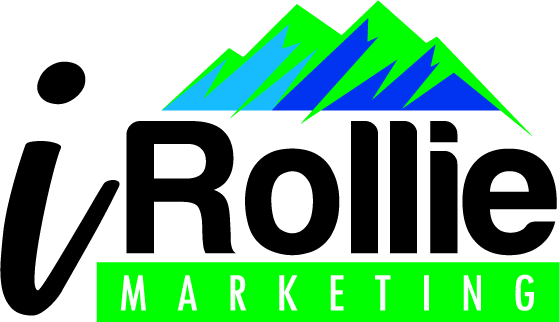 … but more importantly we love what we do. We are not "only" marketers. In addition to being experts in marketing, we're also experts in nutrition and fitness. Our passion is in helping busy men and women improve their lives and lifestyles through proper nutrition and active, energetic lifestyles.
We do NOT promote junk companies, products, or programs - our primary goal is in helping people live healthier lifestyles, which means we are very selective about whom we work with.
Who Are We?
Mike Geary, President, Irollie Marketing
Mike is the President and founder of Irollie Marketing and has been specializing in direct response marketing, and media buying since 2008. He's grown Irollie Marketing into the powerhouse it is today.
He's also been a certified fitness & nutrition expert for over 12 years. An avid sportsman, Mike enjoys all aspects of mountain living from all-terrain skiing in the winter to hiking and biking in the warmer months.
Amanda Dana, Vice President of Partnerships
Amanda's Marketing career began in 2012 when she made the switch from Wine Sommelier to Sales & Marketing Manager of a popular steakhouse. While living in NYC Amanda made the leap to Direct Response Marketing thrilled to be working remotely for legendary Michael Geary. Amanda's role has grown over the years with iRollie Marketing and she is now Vice President of Partnerships.
Amanda lives in northwest Georgia and likes to fish with her family even though she never catches a thing. Amanda would rather lift heavy weights than go for a run. She also makes the best guacamole and won't share her recipe.
amanda@irolliemarketing.com
Amy Summers, Vice President of Marketing
Amy joined the iRollie team in October 2022 after almost 4 years in the email marketing space. She thrives on teamwork, strategy, and the exhilarating thrill of learning something new. Health and wellness have been long-time interests of Amy's and if she's not at the gym or in the kitchen she can be found in the sand playing beach volleyball or doing a bit of traveling. In Amy's world, learning is a lifelong journey. Whether it's diving into the latest digital marketing trends or exploring a new hobby, she approaches every opportunity to expand her horizons with enthusiasm. She believes that curiosity is the key to personal and professional growth, and she's never one to turn down a chance to learn something new.
So, whether you're looking for a teammate on the volleyball court, a marketing guru to boost your revenue, or a wellness buddy to share tips and recipes, Amy is the friendly, energetic, and knowledgeable individual you want by your side.
amy@irolliemarketing.com
Alan Pendlebury, Marketing Manager
Alan manages the Media side of the business sourcing paid media and podcasts. Alan manages the Nutrition Watchdog website and our many content articles as the iRollie Marketing Manager.
Alan joined the team in June of 2012 after a career in technology and cuisine. Alan has the unique combination of being a trained pastry chef as well as a computer & technology specialist.
Alan's #1 priority is spending time with his daughter. Alan is an avid animal lover, and can be found spending as much time as he can walking and playing with his dog Beanie. Alan also practices martials arts and obtained the rank of black belt. His martial arts skills are second to only his cinnamon rolls.
alan@irolliemarketing.com
---
Interested in improving your own health and fitness? Check out a couple of our best-selling programs!